Installation
Lifespan Closets™ has made its process simple!
Our patent pending system allows virtually everyone the ability to install our product, with professional results.
Installation of a Lifespan Closets™ system is user friendly, time saving and efficient. Install yours today with no power tools required ( but they never hurt ) –
Simply attach our patent pending wedgerail™ to the studs in your wall.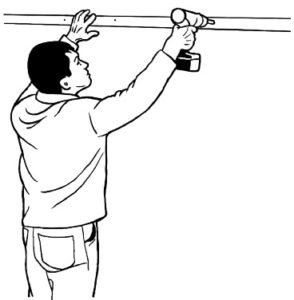 Then grab yourself a lemonade, because the hardest part is already over –
You may view/find all our installation videos on YouTube, search for our account under Lifespan Closets llc to see all of them at once….